In the last few years, LaundryTec has acquired a position as one of the big market players as an official distributor of Lavamac industrial laundry equipment.

Full factory support from the world's largest manufacturer of laundry equipment enables LaundryTec to offer a complete solution to any laundry equipment need.

Starting from design to project management, installation, training and after sales support we offer a full turnkey solution.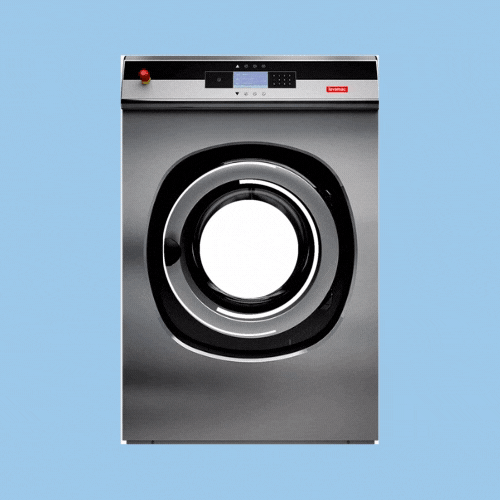 Wide range of industrial laundry equipment
Our Lavamac range of commercial laundry equipment covers the unique range of AF washers, LDR dryers and LH rotary irons together with specialist drying cabinets.
Capacity's between 5kg to 120kg and heat sources that include Gas, Electricity, Steam and Electric Heat Pump technology.
Ideally size to all requirements for Healthcare, Hospitality, Shipping, Military, Prisons, Marquee & Tent washing and equestrian situations the completely flexible controls are easy to operate and program to specialist situations.
Reliability & long life-cycle
The days of unreliable Laundry Equipment is a think of the 20th Century. Lavamac commenced on the design and construction of a completely new range of equipment and launched a 21st Century machine for the 21st century. Engineered for reliable trouble free operation all models use common constructive engineering design.
All components across each range are engineered to use the same components. One main PCB , One model of Valve etc means over 80% of components fits the entire range. This approach assists product reliability and after sales.
Intelligent self diagnostic controls enables machines to identify every aspect of operation and test and diagnostic programs means a technicians phone or laptop is as much of their tool kit screwdrivers and spanners.
Laundrytec s team of nationwide highly trained and highly motivated technicians have full factory support and training. A hotline for after-sales direct to the factory immediately offers technical support.
We employ experts is the leading technology to of Air Sourced Heat Pump drying and are often sourced to address issues other suppliers cannot resolve.
Standard spares kits and programmed intensive planned preventative programs leave no stone unturned. We have proven many times that our export knowledge and dedication goes further that most of our competitors
Environmentally friendly, Heavy duty construction
Lavamac laundry equipment leads the industry in high quality technology advanced solutions to environmental credentials. All washers are compliant with WRAS , ECA certification. The 7.3 litre per Kg means the full capital expenditure of washing machines can be recovered against UK corporation Tax.
Air Sourced Heat Pump drying uses just 2.9 kw of electricity to dry 18kg water of washing extracted at 400g.
Please fill in the form below and our team will get back to you as quick as we can. Alternatively please give us a call on 0151 317 3127
Andy Taylor - Abbey Healthcare
I thoroughly enjoy working with Jeremy – he and Laundrytec have now been a trusted supplier for over [2] years. They respond readily to any issues we have – and importantly have maintained supply and service throughout covid in a safe and effective way
Jordan Connachie - S.A.C. Construction Limited
Having worked with Jeremy and the Laundrytec team at a recent project at Biggleswade the Lavamac equipment they installed and maintain are the perfect choice for any operator. Economic and reliable the excellent after sales support we would recommend them to all SAC clients.
Paul Jackson - Cinnamon Retirement Living
Our team has worked with the Principals of Laundry Tec for many years, they are great people to deal with and the Company has provided excellent levels of service and support over that time
Jeremy and Laundrytec have been providing laundry services to many clients for many years and have unparalleled track record of success in the care sector. Their product knowledge, equipment quality and flexibility in approach ensures positive outcomes not just for construction, but also operation.
Unit 15, Europa Court,
Dee View Boulevard, Chester,
CH1 4NP